Among the essentials that you need from your lab supplier Malaysia, glassware is one of them, without which you won't be able to perform chemistry experiments or handle chemicals in the first place. There are many types of glassware that are commonly used in laboratories, depending on the scale of their work.
Flasks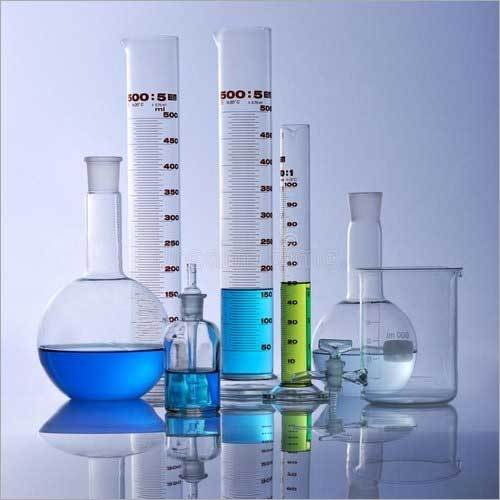 Flasks will likely be the first type that comes to mind when you think of laboratory glassware, chemistry or science in general. A symbolic glassware, it is one of the main containers to handle, mix or heat chemicals. The general characteristic of a flask is its narrow neck and rounded or conical wide body.
One of the most common types of flask is the Erlenmeyer or conical flask, which is the exact image you will have in mind as mentioned earlier. Besides utilizing typical flask functions, it is also used to catch vapor or condensation.
There is also a boiling flask, which sports a flat or round bottom, and true to its namesake, it provides uniform boiling or heating of chemicals. Vapors are also collected inside.
As one more example, your lab would also include a volumetric flask that is made to calibrate and prepare solutions. Sporting a flat bottom, it is practically a giraffe compared to other examples because the neck is longer and narrower too.
Beakers
Beakers is another common glassware that, like flasks, are also used to store, mix, heat and transfer chemicals. Beakers are cylindrical with flat bottoms and spouts at the lip to assist in pouring. Beakers come in different sizes with varying volume measurement units that you can use to accurately measure your chemicals.
If you are handling caustic or abrasive chemicals, you have to choose beakers that are made of chemical-resistant polypropylene materials. This way, you won't have to worry much about breakage except when your hands are handling them.
Test tubes
Test tubes are small glassware containers that are cylindrical with u-shaped bottoms and open tops unless you seal them. They perform the same basic functions as other glasswares and can be heated over an open fire. Test tubes are also suitable for experiments involving culturing or performing chemical reactions.
Though they are smaller than beakers and flasks, they still come in different sizes. When you are stocking your lab with test tubes, be sure to buy test tube racks for proper storage, as this is how you keep them stationary in one place.
Pipettes
Rather than mixing or heating chemicals, pipettes are glassware tools that you use to transport liquids or solutions by specific volumes. They can also be used as measurement tools for said chemicals to ensure that you precisely transfer the correct amount.
There are different types and sizes of pipettes you can equip your lab with, such as volumetric or Mohr variants. However, they require regular calibration every three to six months so they can always measure liquids accurately, otherwise your experiment results will turn out wrong in the end as the data is inaccurate.
So note yourself to recalibrate all of your lab's pipettes every three to six months, and make sure to tell your lab partners to do the same too.…